LIVE IN HAND 2018 SILVER EAGLES
Texas Coins . Com

is now located at 6866 Bandera Road


Hours
Monday - By Appointment Call 210.213.2830
Tuesday ........10am - 5 pm
Wednesday... 10am - 5 pm
Thursday....... 10am - 5 pm
Friday .......... 10am - 5pm
Saturday....... 10am - 3:00 pm - Please CALL first 210.256.2646
We are often out to coin shows on Saturdays
WE BUY AND SELL - ANY QUANTITY





AT COMPETITIVE PRICES
GOLD EAGLES
SILVER ROUNDS
SILVER EAGLES

2018 Silver Eagles
LIVE IN HAND

While Supplies Last



COIN COLLECTIONS WANTED
Visit our new store at 6866 Bandera Road
One block south of Huebner Road.
HIGH PRICES PAID FOR GOLD & SILVER COINS, BARS,
scrap gold, silver scrap, broken gold, diamonds and platinum.


Buying coins, coin collections, coin estates.
Buying Average Silver Dollars
Buying Average Peace Dollars
Buying Damaged, cleaned or rim brusied
Buying American Gold Eagles and Gold Buffao's
Buying Krugerrands & Maple Leafs
No Deal is too large or small. I WILL BUY ALL Pre - 1964 Coins !!
SORRY, No Lincoln Cents (except 09svdb - 14d - 31s) nor any Jefferson Nickels.
I TRAVEL ALL OF TEXAS.
Click here to see the travel rules.
Call or Email
me right away. Top prices paid
.
Larry Harmon - US COINS .......210-213-2830
Kirk Menczer - MEXICAN COINS 210-274-6070
Texascoin@swbell.net
210-256-2646 Office
--------------------------------------------------------------------
Current Metals Spots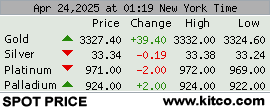 I buy gold bars, and coins.
Click the gold coin for today's buy prices

I buy silver bars, and coins.
Click the gold coin for today's buy prices
Texas Shows Grapevine, Texas ; East Texas Coin Shows, Austin Texas Coin Show; Round Rock Texas coin show,
Houston Money Show, Houston Texas Coin Shows; San Antonio Coin Show; Texarkana Coin Show;
Dallas Texas Shows; El Paso Coin Show; San Angelo Coin Show; Laredo Texa coin shows, Ft Worth Coin Show,
Corpus Christi Coin Shows, Victoria Coin Show, Arkansas coin showsCoin Show, Louisiana coin shows,
New Mexico Coi Shows, Dallas Coin Show, Fort Worth Coin Show, Saint Louis Coin Shows, St. Louis Missouri Coin shows,
Coin Show Calendar
-------------------------------------------------
Upcoming Coin Shows

Houston Coin Show
KATY, TX
May 18-19, 2018
(Spring Branch/Memorial Area) 
VFW HALL # 8790
1560 Foley Street, Katy Texas
( Houston, Tx)
Schertz coin show
Alamo Coin Club
May 26, 2018 -- 9:am
Schertz Civic Center
1400 Schertz Pky
Schertz, Texas 78154


Dallas / Fort Worth
Annual
TEXAS NUMISMATIC ASSOCIATION
State Coin Show
May 31 - June 3 , 2018
Arlington Convention Center
1200 Ballpark Way, Arlington, Tx. 76011


DALLAS
FORT WORTH
Grapevine ( DFW ) Coin Show
DFW Airport Show
July 20-22, 2018
Grapevine convention center
Main street & Hwy 121 Grapevine, Tx.

Shreveport, La. Coin Show
Bossier City Civic Center
July 29-30, 2018
Bossier City, La.

Houston Texas Money Show
Houston Coin Club
January 19 - 20, 2019
Lonestar Convention Center
9055 Airport Rd ( at FM-3083)
Conroe Texas 77303
January, 2018
Watch my upcoming events in
Corpus Christi Coins , Austin Coins ,
Dallas Coins , Fort Worth Coins , Houston Coins .

.

---
MY FAVORITE LINKS
---
My Mission
We are active buyers and sellers of key date coins. We buy and sell most coins from 1964 and earlier. We always try to provide fair pricing and access to those difficult to find coins, from Cents through Dollars. If you have a particular need for any US coin, please call on us. Mexican coins are a specialty, but call to insure Kirk is on hand.
Bullion is volatile and is suggested for the experienced collectors only.
---
Buyers Service
We are highly motivated buyers of all coin collections. I do not invest heavily in Foreign Coins other than Mexican. Common Lincoln Cents and Jeffeson Nickels are not wanted. NO 1943 Steel Cents!
As a buyer, we will travel to your VERIFIED location, providing the volume warrants.
I have to impose some limitations on travel offers. I recently was asked to travel 6 hours to "BUY" a collection. Upon evaluating everything; providing the current market price; and then writing it all down, the individual informs me "The Mother" decides she does not want to sell !!! No Negotiation, No discussion, No options. NOT FOR SALE! In all fairness and consideration to my travel expenses and time, this was totally disrespectful of my travel courtesy. It appears they only wanted an estimate, without expectations of paying for my service. They could have brought the collection to me, whereby there would have been no charge or expectations from either of us.
SO, I must make this disclaimer..... If I travel to your location, prepare the current market evaluation of your collection and make my standard 90% of the value offer, you must decide either to accept the offer or pay my standard evaluation fee. I charge by the "time to evaluate and travel", with a minimum fee of $200 out of town. Certainly, no fee involved if I buy your collection. Otherwise, please bring it by for a no obligation evaluation and offer. Call me for a "Quick Quote". Markets change daily, so the valuation provided that day is good for that day only. 10% - 20% market swings are not uncommon.
Texas Numismatic Association . Life Member LM-212

American Numismatic Association "ANA Life Member L-204560
---
Contact Information
Telephone :
210-256-2646

Please Leave a message.
I am often out of town at coin shows.
I will return your call .
Address :
Texas Coin & Precious Metals
6866 Bandera Road
San Antonio, Tx. 78238
E-Mail :
---

Our 15th year - On Line (

Since 3/01/02)

"Texas Coins" . Com reserves all copyright and Trademark rights allowed by law.